that will take your business to a new level
Navigating eCommerce can be tricky and expensive. Get it right and the rewards can be enormous. Get it wrong and you can blow a fortune.
The fastest route chosen by lots of businesses is to start from an existing eCommerce platform, customize it and extend it for your needs. That's a proven path and will get you trading online in a fraction of the time, for a fraction of the cost.
Choosing the right platform is critical. To help us find the right one for you, we'll need to understand what else you're doing. What accounting package do you use? Does your site need to connect with an in-store EPOS system? Which company do you ship your products with?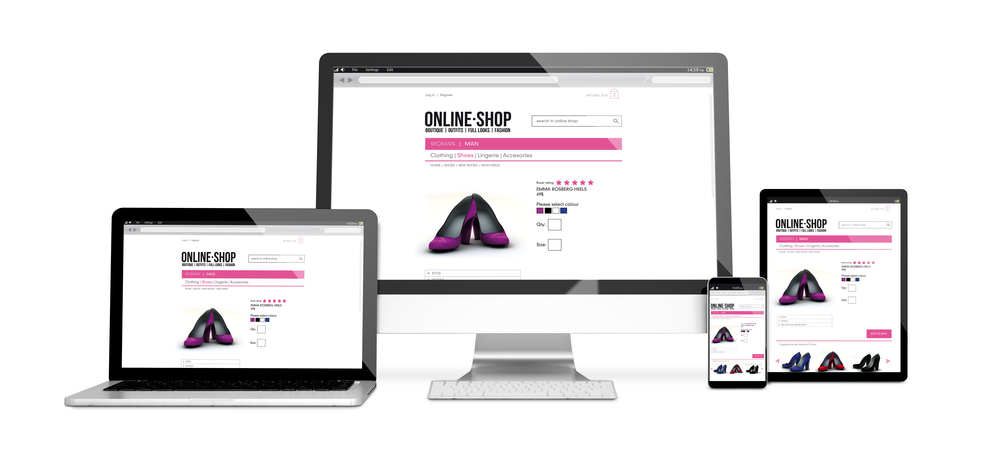 BEAUTIFUL
A modern, stylish layout will make your online store look professional.
RESPONSIVE
Pages reflow content for the device viewing your oniline store.
SCALABLE
Sell just a few products, or thousands, your shop will scale with you.
There are many factors which influence the cost of your ecommerce website. We'll give you an itemised proposal which details what's included and likely costs for optional extras, depending on what's important to you.
Every eCommerce online store includes:
Fully functional online store
Optimised for mobile & tablets
Accept credit & debit cards
Back office for product management
Auto email status notifications
Content management system
Customer account & order history
Admin area for order processing
Setup of 30 products in 5 categories
Self-learn training tutorials
Sophisticated product options
Integration with EPOS system
Accounting package integration
Vouchers, bundles & packages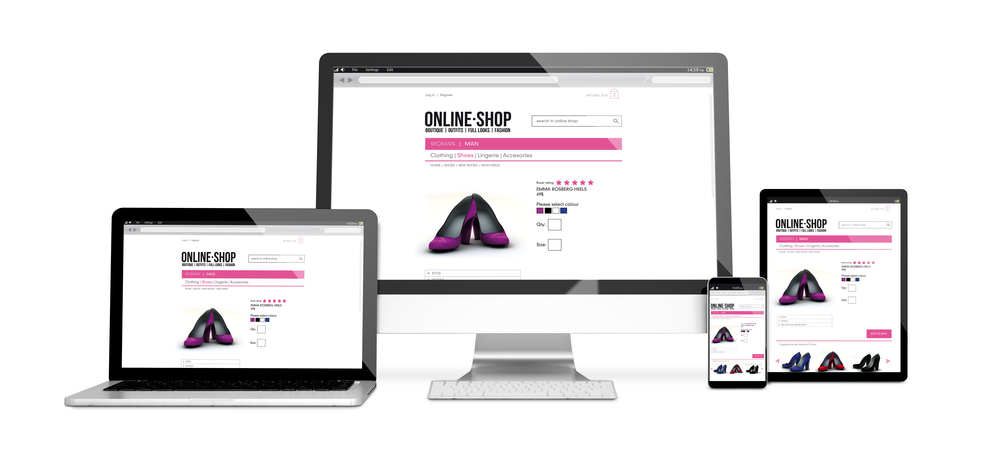 Customers increasingly want to combine the convenience and reassurance associated with click-and-collect. Shop online and collect your order quickly, often same-day, sometimes within minutes.
Retailers benefit from being better equipped from a social distancing standpoint to protect staff and customers and offer a covid-secure shopping experience for everyone. Shoppers that feel comfortable will inevitably return and continue to spend more.
Across all major retailers, over half are already offering click-and-collect, with many more planning to add it. Some stores are even offering 'click-to-car', a click-and-collect service where you can order from your home or car, and staff will bring your order right out to you.
For retailers, and consumers, it makes perfect sense. Click & Collect is a powerful online solution which works seamlessly with your store. Sell online to customers you've never met and offer click-and-collect functionality, like big retailers, to local customers.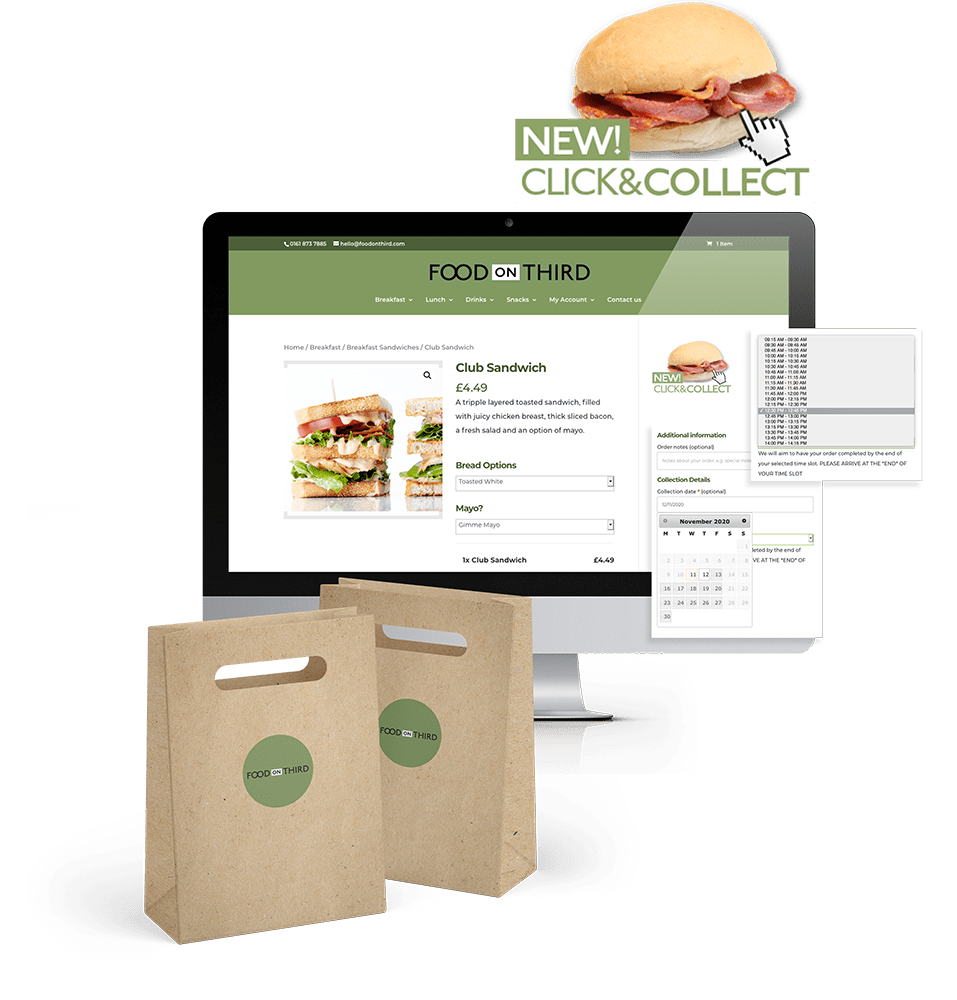 READY TO GROW YOUR BUSINESS?
Let us show you how a custom eCommerce solution can help.
WHAT OUR CLIENTS ARE SAYING

"A pleasure to work with"
"It has been a pleasure to work with a company that truly knows their stuff with regards to web design and SEO. They built us a remarkable custom website for our real estate business and they also made sure that the website was properly optimized for the search engines."

"Delivered on time & budget"
"The team at Big Buzz designed a custom website that fitted our requirements perfectly. They understood our needs and what we wanted to achieve, then produced a professional vacation rental booking website which was delivered on time & budget."

"Would highly recommend"
"My online inquiries are up more than 10x and I'm gaining customers I would've never had in the past. When things eventually go back to normal these enhancements are only going to increase my revenue stream even further. Money well spent and would highly recommend."
Let's talk about helping grow your business! We're quick to respond, so we'll be in touch shortly to set up a time to chat.