that will help you stand out from the crowd
Modern website design is more involved than just creating an attractive design. Consideration of user experience, search engine optimization, ease of use, and technical details are just a few elements that are involved in developing a custom website that is designed to perform in today's competitive marketplace.
Our experienced web design & development team has established a host of effective services to facilitate the growth of your business. These include custom WordPress websites and eCommerce solutions focused on usability and responsive design, creative branding solutions that inject personality into your business, and custom programming for ideas that you need help bringing to fruition.
Whether you're in need of a custom WordPress website to get your business online, or a more complicated eCommerce website, our web development team will help bring your vision to life.
Your website is your shop window to the world. It's an essential element of your brand identity and provides a vital opportunity to create the right impression before customers have even spoken to you.
A Responsive web design allows your website to adapt to and provide an optimal experience on any device it's being viewed from. This means that your website will look great and function flawlessly for a user on a desktop computer, laptop, tablet, or smartphone.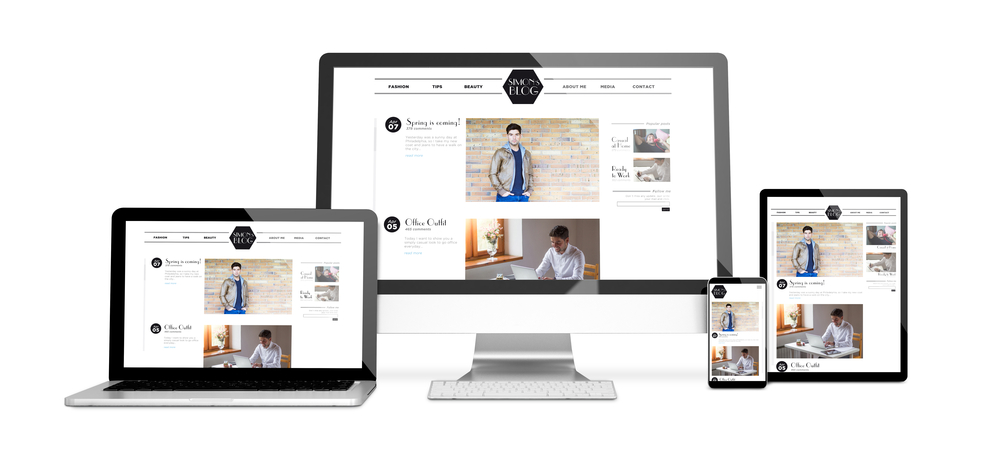 Connect With Your Customers
If you're in the service industry, these days your clients expect to be able to interact with you online in the same way they buy a cinema ticket or book an airline seat.
Our professional connection systems add the online elements to your website to connect your business to you clients. Whether it's online bookings, reservations or making appointments, we make it easy for you and even easier for your customer to connect with your business.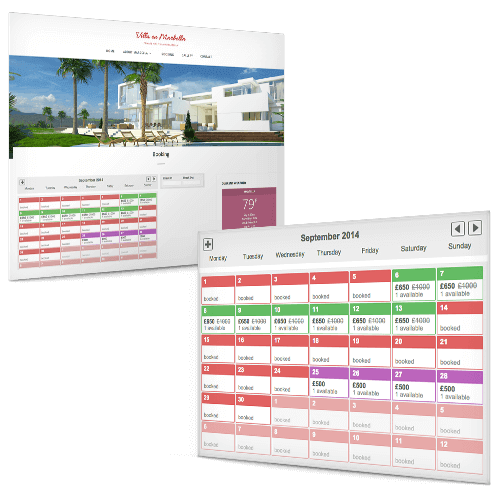 Online Bookings
Integrated with your telephone booking system.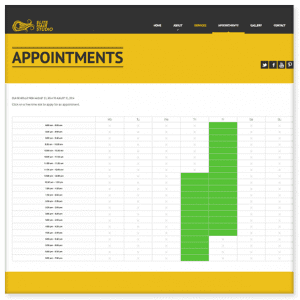 Appointments
Show availability so customers can book online.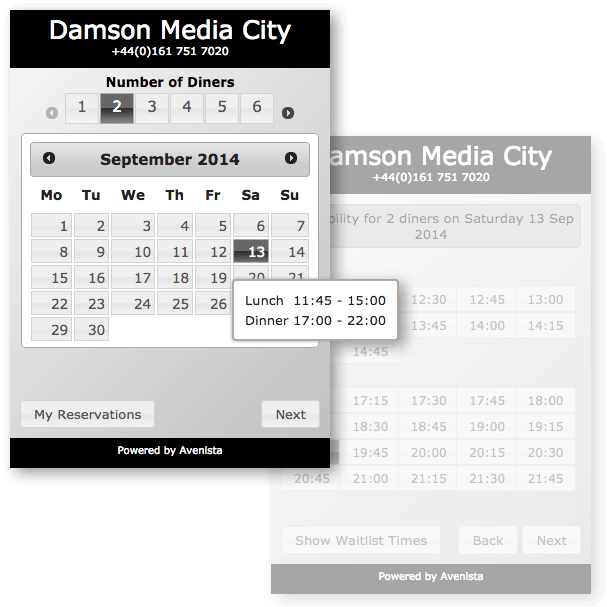 Reservations
Online reservations synced with your offline system.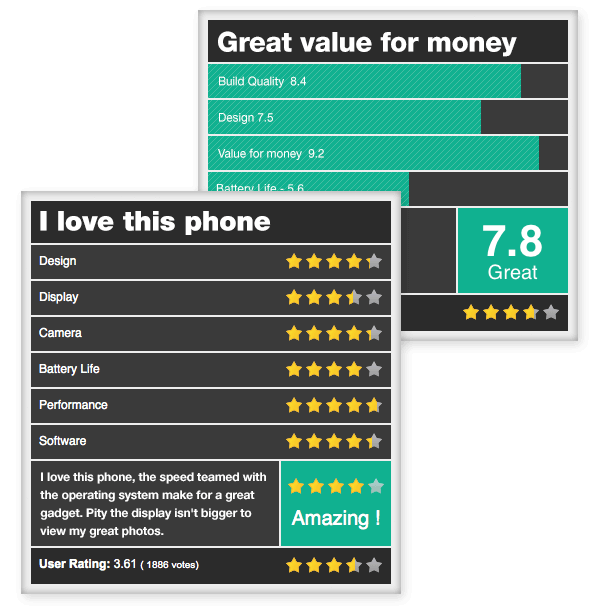 Reviews
Ask for feedback and publish reviews.
Navigating eCommerce can be tricky and expensive. Get it right and the rewards can be enormous. Get it wrong and you can blow a fortune.
The fastest route chosen by lots of businesses is to start from an existing eCommerce platform, customize it and extend it for your needs. That's a proven path and will get you trading online in a fraction of the time, for a fraction of the cost.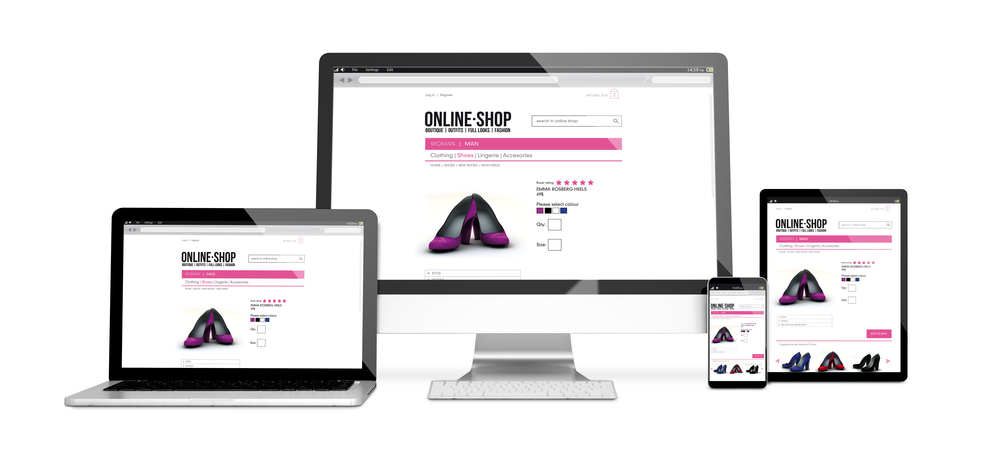 What else do you get with a custom website design?
EASY TO EDIT
All custom websites are built on the popular WordPress platform. This means that you have a built-in content management system, allowing you to easily edit text and update images yourself, at no cost, as often as you like.
SEARCH ENGINE READY
All custom websites are search engine ready as standard. When your website goes live you should consider our optional search engine optimization services which will help you climb the rankings in the search engines.
BUILT TO SCALE
All custom websites are built on the strongest of foundations. Utilizing our expertise, along with our modular approach means we can scale your website to add functionality and features, as and when you're business is ready.
THE WEBSITE DESIGN PROCESS
We have developed a proven web design process to develop websites that deliver results. Here's a walk through of the different stages of our custom web design and development process.
During our initial consultation, we take the time to understand the goals your website is intended to accomplish. We learn about your target customers, needs, brand and company identity, and then determine the best course of action for online success.
After our initial consultation, we'll construct an outline of your website development project. This will help determine the final pricing, what we'll need from you, the project milestones and the deadlines that are in place in order to achieve your goals.
After the website plan has been agreeded upon, we send it off to our design and development team to turn your vision into reality. Our experienced and skilled website developers utilize the latest techniques and coding practices to build your website.
Before we launch your new website, we will take the time to check the site to ensure that everything is functioning correctly. Our team double-checks all of the technical details that could prohibit a website's success and addresses any issues that may be discovered.
With quality and performance in check, we transfer your website from a local server to the live server. Your new custom website will then be live for the world to see! We will also continue to monitor your site post-launch to ensure all is working as it should be.
Once your website is up and running you'll want to keep it safe and sucure. Our website care plans will keep your website up-to-date with the latest software and plugin updates, security and usability improvements, along with regular planned preventative maintenance.
READY TO GROW YOUR BUSINESS?
Let us show you how our custom website design services can help.
WHAT OUR CLIENTS ARE SAYING

"A pleasure to work with"
"It has been a pleasure to work with a company that truly knows their stuff with regards to web design and SEO. They built us a remarkable custom website for our real estate business and they also made sure that the website was properly optimized for the search engines."

"Delivered on time & budget"
"The team at Big Buzz designed a custom website that fitted our requirements perfectly. They understood our needs and what we wanted to achieve, then produced a professional vacation rental booking website which was delivered on time & budget."

"Would highly recommend"
"My online inquiries are up more than 10x and I'm gaining customers I would've never had in the past. When things eventually go back to normal these enhancements are only going to increase my revenue stream even further. Money well spent and would highly recommend."
Let's talk about helping grow your business! We're quick to respond, so we'll be in touch shortly to set up a time to chat.